Many of you ask us about the next cities that will be available on Seety and about the way we choose them.
So we thought we'd give you an inside look at our process to add new cities, the way we choose them and most importantly how you are part of it.
Here is the three step process that we follow.
Choosing the city
We always focus on cities that have the most painful parking experience.
How do we know which one to look for? We listen to those who know the city best: the people driving there everyday.
That's why our first and main factor in our decision making process is you. We listen to your voice and your requests to determine which city we'll cover next.
Every week, we receive several requests via this form where you can vote for the city you'd like to be covered next on Seety.
Another important criteria: the number of times the app was opened in a specific city. To get that number we look at two metrics:
The number of times users have been typing that city in the address bar
The number of times the app was opened in that city.
Eventually, we end up with a map like the one below that helps us determine the cities in which Seety will be the most helpful. The bigger the concentration of dots, the more useful Seety is likely to be.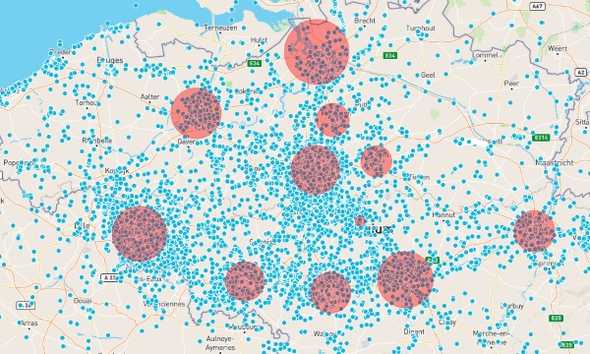 Gathering information about the city's parking rules
This is a tedious part that our wonderful team of mapping experts are doing day in day out. They put out an enormous amount of work to provide you with all the latest and most accurate parking information.
In most cases, cities are divided in municipalities. It is those municipalities that manage the parking rules in their streets. Some have parking maps available, some have list of street names, some don't have anything 😱 – yes… it make you wonder how they keep track of their parking policy.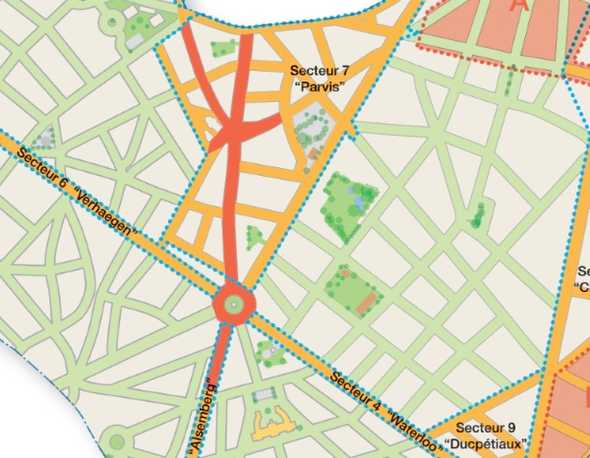 After that, our mapping team has to translate and implement all that information into Seety.
To do so, we rely on tools like Mapbox, Openstreetmap, Gitlab.
When no maps are available, the mapping team has to call the municipalities or the organization that manages parking for that area. This to make sure you get the most up to date information on Seety.
Fun fact: By looking at cities that closely, you sometimes get to stumble on funny things. The last one we had: a whole neighbourhood in Montpellier that named all its streets with candy names 🍬🍭🍡🍪
Montpellier is most probably a sweet city to live in 🤩
Keeping track of changes over time
Parking rules are not carved in stone. They change every now and then according to the city's new policies.
To make sure those changes are implemented in Seety as soon as they happen, our mapping team – them again, yes they are true modern heroes – keep a close contact with cities' parking management teams and monitor cities' parking news.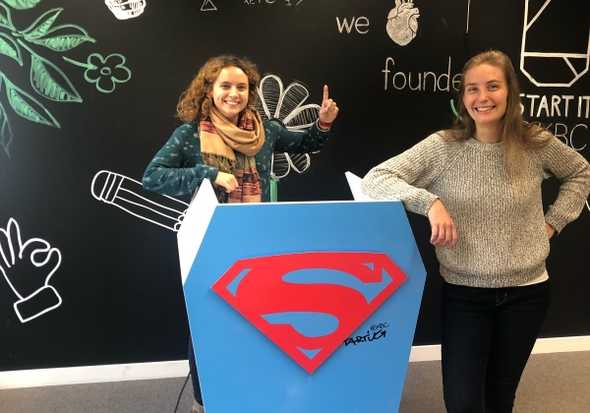 On top of that, we have the chance to have you all. A very active community of Seetyzens to help us out. That's 200.000+ Seetyzens since early June 2019 🤩🤗
When you spot an error on the map or in the rules, you can always report it to us. That way you help all the other Seetyzens to park smarter and avoid parking tickets.
Going further
We hope this helped remove any questions you'd have had over our process to open new cities. If some remain or if you have remarks, just send an email at laura@seety.co. We're always happy to discuss.
Happy parking !