Do you have an event planned at Waagnatie Expo in Antwerp? These days, it's not easy to find free or cheap parking in Antwerp.
Indeed, parking near Waagnatie Expo can quickly become expensive if you are not careful about where you park or if you don't know the parking rules. Parking is also very limited during the events.
Below we give you the best and cheapest parking deals near the Waagnatie Expo.
1. The Rijnkaai parking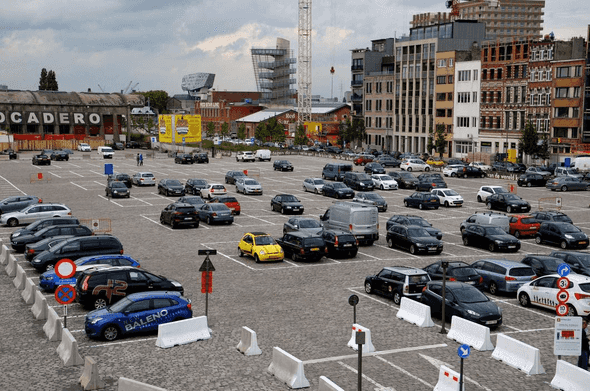 The Rinjkaai parking lot is the official and most advantageous parking lot for events in the Waagnatie or simply for parking in the center of Antwerp. This parking lot has 568 spaces.
A parking session in the Rijnkaai parking lot costs €5: much cheaper than on-street parking if your event lasts relatively long or if you plan to visit Antwerp all day. You also get 15 minutes free if you just drop someone off.
This parking lot is equipped with the latest access technology. There are no barriers and you can enter and leave freely.
But be careful when you arrive at the entrance of the parking lot, your license plate will be read by the cameras and you must pay the parking fee before leaving otherwise you will receive a parking fine of 39€ (unless you stay less than 15 minutes). The maximum parking time is 24 hours. After 24 hours, you will pay €39 for each additional day of parking.
You can pay for parking via the kiosks/parking meters available in the parking lot by entering your license plate or directly on the Seety app.
There are many advantages paying for your parking space with Seety. First of all, you don't have to queue at the pay stations, which can be very long during big events. With Seety you can install the app before you leave and when you get there you can pay for your parking space with just one click.
With Seety you will also receive your receipt in the app and by email.
Moreover, Seety also allows you to pay for street parking anywhere in Antwerp without any additional costs, which is quite convenient if you come back to Antwerp from time to time. Seety is available in more than 115 cities in Belgium and the Netherlands.
We recommend this parking lot because it is centrally located in Antwerp, open 24 hours a day, inexpensive, and right next to the Waagnatie expo. It is also the largest parking lot in the area with 568 spaces.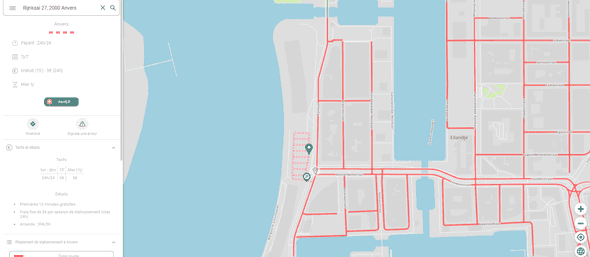 2. Q-Park Godefriduskaai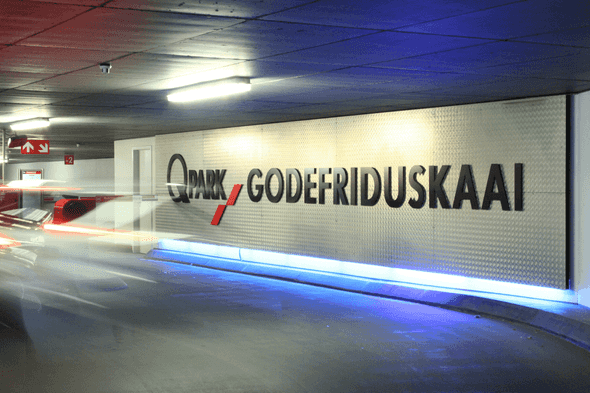 The Q-park's Godefriduskaai parking lot is located a few hundred meters from the Waagnatie Expo (1km - +- 15 minutes by foot). A parking space costs 2 euros per hour and the maximum daily rate is 22 euros. This is the perfect place for you if you want to park for a short time. However, it will be less advantageous than the Rijnkaai parking lot for longer events or if you are spending the day in Antwerp.
Parking Godefriduskaai has 450 parking spots.
3. Indigo Antwerpen Tolhuis parking
The Tolhuis Parking is located a few hundred meters (+- 10 minutes walking) from the Waagnatie Expo. This parking lot is only accessible by reservation or if you take out a subscription. A parking space costs 4€/2 hours.
The Antwerp Tolhuis has 100 parking spots.
4. BePark - The Cadix Parking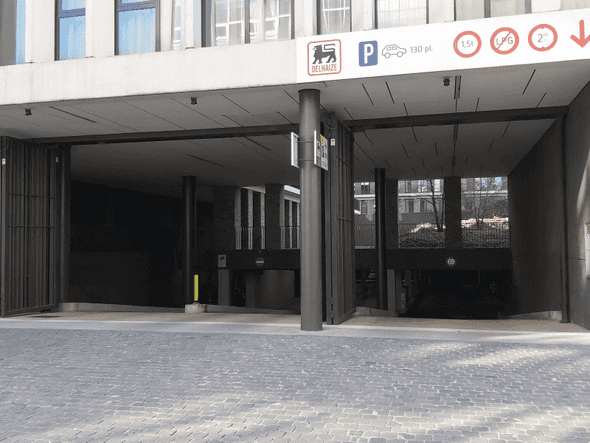 The BePark Cadix parking lot is also located a few hundred meters from the Waagnatie Expo. In order to have access to this one, you will have to take a monthly subscription (200 euros per month for 5 days a week and 230 euros per month for the formula 24/24 7/7) . Unfortunately, since a subscription is required to access this parking lot, it is not really suitable for people visiting the city of Antwerp or going to an event at the Waagnatie Expo.
5. Onstreet parking
We do not recommend street parking as it is limited to a maximum of 3 hours near the Waagnatie expo. 1 hour of parking will cost you 2 euros, 2 hours will cost you 5 euros and 3 hours will cost you 10 euros.
In addition, during the events, the streets are often blocked and therefore street parking becomes very limited.
Conclusion
There are several parking lots in the proximity of the Waagnatie expo but most of them are quickly limited by the number of spaces they have or by their subscription formula.
If you want to find a stress-free parking space close to your event and at a low price or if you are spending a day in Antwerp, we advise you to opt for the Rijnkaai parking lot.