When visiting Lyon, parking can be difficult and get expensive. To walk around the city centre in complete peace and quiet, we offer you the best parking alternatives.
By using these tips and tricks, you will save time and money to spend more on shopping or sightseeing and less on parking.
General parking regulations in Lyon
On-street parking in Lyon can be expensive depending on where you are plannning on parking and how long you want to stay there.
In Lyon, there are 4 parking zones:
The red zone which is the most expensive zone: 11€ for two hours for example.
The orange zone which is more advantageous: 2,80€ for two hours.

The green zone which is free (7 days maximum).

The black zone is prohibited in the parking lot, it is reserved for pedestrians.
Parking is charged from 9am to 7pm Monday to Saturday.
Therefore, we advise you to park in the green zone because it is free. Find all free parking zones on the parking map above.
Park & Ride parkings: Free yourself from your car!
There are 21 Park & Ride facilities in the city of Lyon. They allow you to leave your car in a guarded parking and then take advantage of Lyon's public transport network to get to the city center. Please note that they are closed from 1am to 4.30am.





Although these parking are located outside the city, the center is very easily accessible by public transport from them.

In order to park there for free you will have to show a validated TCL transport ticket of the day, otherwise you will have to pay 10€ to get out of the parking!


Here is the list of available Park & Ride facilities:
Cuire
Décines Centre
Décines Grand Large
Feyssine
Gare de Vénissieux
Orge de Loup
Grézieu la Varenne
Hopital Feyzin Vénissieux
Laurent Bonnevay
Mermoz Pinel
Meyzieu Gare
Meyzieu les Panettes
Meyzieu ZI
Oullins La Saulaie Nord
Oullins La Saulaie Sud
Parilly
Porte des Alpes
St Priest Bel Air
Vaise 1
Vaise 2
Vaulx en Velin La Soie
To view live seats and information, go to this link.
Parking at Perrache station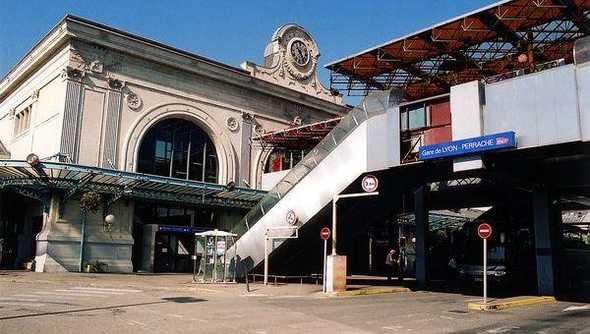 Parking at the train station is quite expensive, but the is a free alternative if you are ready to walk.
Indeed, 800m away, about 10 minutes walking distance, you can park at quai des Etroits which is a green zone and thus a free parking but be aware that it is limited to 7 days.
Parking at the Part-Dieu train station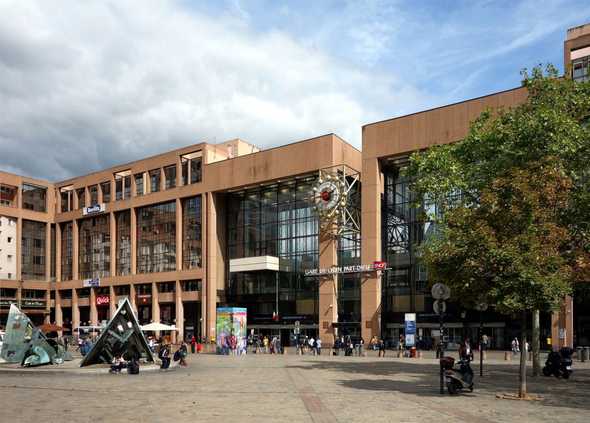 For the Part-Dieu train station, there is also a free parking alternative 1km further (a little less than 15 minutes by walk) in the Sainte-Anne de Baraban street which is totally free for parking as well as several streets nearby. To find them look on the parking map.
Park near the Vieux Lyon district
In the district of old Lyon there are many black (forbidden) or red (paying) zones. However, in the rue des Estrées you can park for free.
If you don't find a parking spot there, try and park in the rue du Viel Renversé or the montée du Gourguillon!
Parking near the Confluence Shopping Center
If you have a loyalty card (2 hours free) or if you are a customer of the UGC cinema, Azium or the Fitness Park (3 hours free) you could park at the Confluence parking.
On the other hand, if you are just passing by and you can't take advantage of this offer, you can find a free parking in a street 2 minutes away from there. There is a part of the rue Paul Montrochet or a part of the quai Perrache with free parking.
Park near the Sergeant Blandan Park
If you want to relax, have fun or discover Sergeant Blandan Park, you are in good luck.
All the streets surrounding the park are green zones and are therefore totally free. Take advantage of this for family walks!

Ouvrir la carte en plein écran
In video !
Find parking tips and all areas of Lyon in video below:
Conclusion
Thank you for reading this article. We hope that these tips and tricks will help you save time and money when you go to Lyon. For more information on parking regulations in Lyon, click on the link.
To get the latest information on paid parking, you have to go to the find on Seety.