Taking some time off with your family on sunny beaches? Flying elsewhere in Europe for a business trip? If you are leaving from Brussels Zaventem, there are several options for you to choose from to park your car in and around the Airport. Some offer you a cost effective solution, other give you more flexibility.
Here is a list that should help you find the perfect parking spot for your needs.
Note that all of them are open 24/7 and are accessible for disabled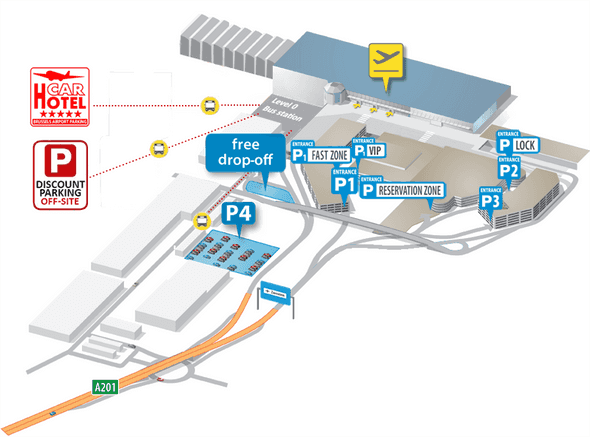 Free parking solution at Brussels Airport Zaventem
DROP-OFF
In case you just want to drop off a family member or a friend, Zaventem Airport has a Free Drop-off.
As its name implies, you can just drop-off the persons that have to catch their flight and leave without paying anything. Un-like at Brussels South Charleroi airport where you would have to pay €2.
BRUSSELS AIRPORT PCARD+
If you use Interparking parking regularly, the Pcard+ could prove to be very useful for you.
Asking for the card is free. It can be used for both individual or business uses.
You link your credit card or pre-authorised withdrawal to your Pcard+ (fee € 0,01). This way you wont be needing a parking ticket anymore or wait in the queue.
Payments happen automatically. No risk of losing your parking ticket anymore.
Among others, here are some advantage that Pcard+ offers you:
The first 30 min are free in the P1, P2 and P3 parking
If you stay less than 24 hours, you get a 2€ discount
If you stay more than 24 hours, you get a 10% discount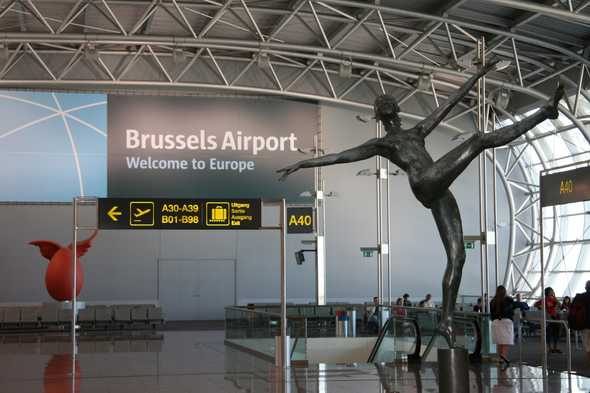 Most convenient parking spot
P1 Front
Whether you are picking someone up or when parking your car for a few days, P1 Front parking is the most convenient parking spot for you.
From parking P1 you'll be just in front of the airport, at a 3 minutes walking distance for the terminals.
Available spots are displayed so that you don't have to drive around for minutes before finding one. And the parking is covered, which definitely becomes a huge asset in Belgium ?
Price-wise, here's how it breaks down:
2€ / 30 min
4 € / hour
23 € / 1 day (from the 6th hour)
137 € / 1 week
200 € / 3 weeks
People tend to choose this option for 2–7 days trip. You can pay your parking directly at the location with either cash or card.
If you leave during holiday period and wanna make sure to secure yourself a spot, you can book your parking online. However, this is only possible with P VIP, P Reservation Zone and P Lock, which are more expensive.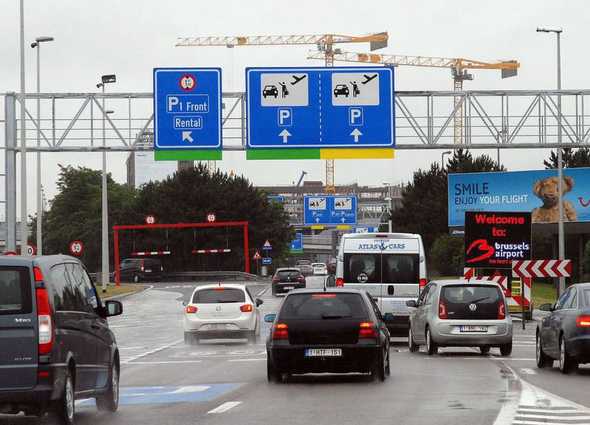 Ector - valet service
Ector is a valet parking service. If you choose this solution, a valet will wait for you — usually at the Airport's Kiss & Ride.
During your stay, the car will be parked in a secured parking located near the airport.
When you return, the valet will be tracking your flight real-time and will return your car by the time you get at the Kiss & Ride. Easy right?
The service ensures your a cheaper parking spot in a secured and covered parking.
Ector even offers you the possibility to reserve without having the exact details about your reservations. Just give the details when you have them!
TIP: Ector's service is also available at some train station.
First/Last take over: 06h/23h30
First/Last return: 06h/00h30
Here are Ector's approximate prices:
Weekly package price: starting from 89€/ week
Weekend price: starting from 49€/weekend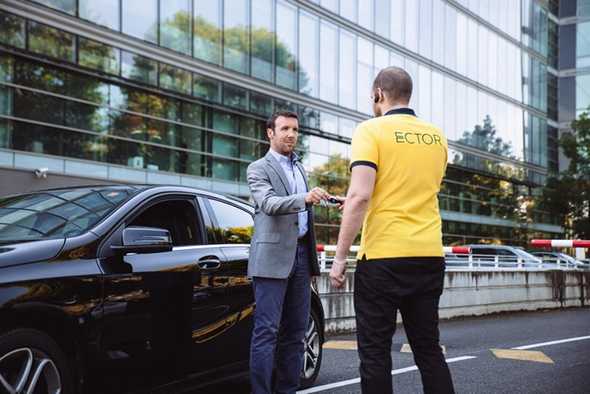 Low Cost Parking
P Discount 1 & P Discount 2
P Discount 1 & P Discount 2 is for you if you plan on staying abroad for more than a week.
The parking is outside and not located at a walking distance from the terminals.
However, shuttle buses are included in the service.
You can make reservations online.
P Discount 1 and P Discount 2 fares are as follows:
15 € / 1 day
54 € / 1 week
79 € / 2 weeks
79 € / 3 weeks
Note that for P Discount 2, you have to book in advance. If you want to park at P Discount 1, you can either book it in advance or pay at the end of your trip.
Safest Parking Spot
P Lock
If you are anxious about letting your car in a parking during your stay abroad, P Lock is the one for you.
Your car is insured against fires and thefts. So there's no need to worry about your car while gone.
The parking is covered and located at a walking distance from the terminal.
In most cases, this parking option is recommended for weekend trips or stays that are longer than 6 days.
Plus, you can make reservations online to be sure you have a secured spot.
Prices range from:
25 € / 1 day
125 € / 1 week
167 € / 2 weeks
188 € / 3 weeks
Long Term Parking
For your long term trips you can choose to go to a covered parking, the P3 Holiday or a non covered parking, the P4 Long term.
P3 Holiday parking
The P3 Holiday Parking is only 6 min away by walk from the terminal. It offers over 2 000 parking spots.
Generally, this parking option is recommended for weekend trips or stays that are longer than 6 days.
The price breakdown is the following:
2€ / 30 min
4 € / 1 hour
20 € / 1 day
108 € / 1 week
143 € / 2 weeks
157 € / 3 weeks
P4 Long term
The P4 Long term parking is located off-site.
A shuttle bus service goes from and to the terminal in a matter of 3 minutes.
This parking solution works best for trips of 3 days or more.
The P4 fares are the following:
18 € / 1 day
78 € / 1 week
99 € / 2 weeks
110 € / 3 weeks
Note that this parking has to be booked in advance online. You can do it here.
Aéropark 1000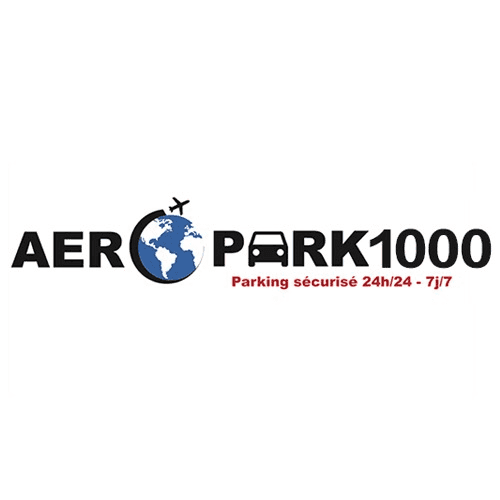 Aeropark 1000, a low cost parking, is situated less than 10 min away from the airport.
The off-site parking proposes a shuttle bus that brings you to the airport 24 hours-a-day.
Prices range approximately around (changes can occur depending on the period):
19€ /1 day
36€ /4 days
59€ /1 week
SkyParking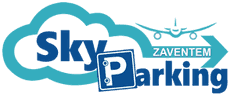 SkyParking is a parking lot situated 3km from Brussels Airport Zaventem.
By providing your flight schedule, they will insure to bring you to the terminal under 10 min.
The service also includes picking you up at the time of your arrival.
Service available 24/7. You will have to book it at least 24h beforehand.
Prices range approximately around (changes can occur depending on the period):
14€ /1 day
26€ /4 days
47€ /1 week
85€ /2 weeks
Times Parking

Times Parking is 6 min away from Brussels Zaventem Airport, in Vilvoorde.
The parking counts 300 parking space.
The big plus here, is the excellent client service offered.
No need to wait for the shuttle bus. An employee will be waiting for you and will drive you to the terminal immediately.
He will also come and pick you up, when you come back from your journey.
The service is available 24/7.
Prices range approximately around (changes can occur depending on the period):
31 € /1 day
36 € /4 days
61 € / 1 week
110 € /2 weeks
Conclusion
Brussels Airport Zaventem has plenty of parking options to choose from.
We hope this list will help you choose the one that suits you best.
Do you have parking tips, use other parking solutions or would like to see your parking listed? Just tell us about them in the comments.