This year has been full of changes for Seety. A rebranding, a redesign of our app, new cities, new users ! Discover all changes hereunder: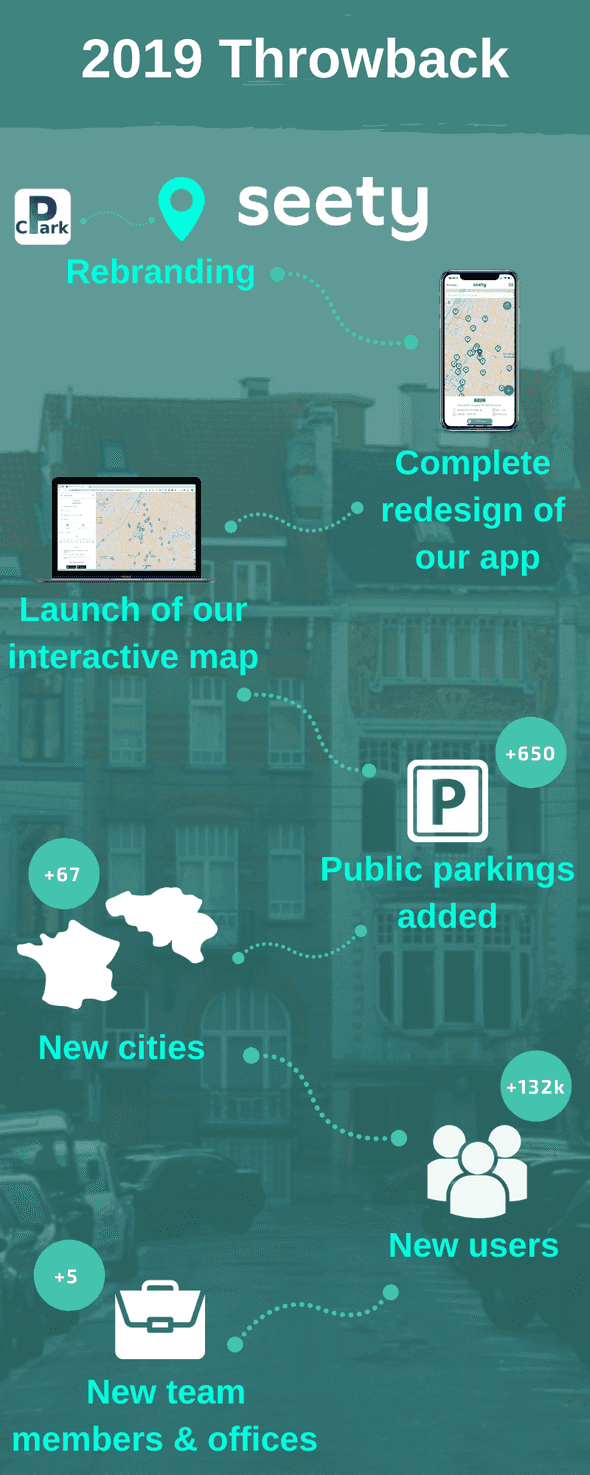 Discover our new interactive map here: https://map.seety.co
To download the new version of our app click here: https://app.seety.co
---
About Seety
Seety is a Belgian startup whose mission is to make parking easier and cheaper. We believe that, together, we can make parking smarter. This is why we developed several tools to connect drivers to each other, inform them about parking conditions and alert them if a parking officer has been spotted nearby. In some cities, you can also pay your parking in 2 clicks directly via Seety. Our community is already counting 450,000 Seetyzens in Belgium and France. Join us now, download the app on Android or iPhone, it's totally free!